So who doesn't love FREE stuff, right?! I've had several people ask me lately where I get my free books to review. So I shared the 3-4 companies that I get them from and then decided to go on a hunt. Yes, a google hunt. :) So this post is all about linking you up with FREE BOOKS!! Because I found lots of resources available to do just that. Some of the links/info I'm going to share are from other blogs with extensive info on how to obtain all the reading material your little heart desires. Some are targeted to one genre or another, some have multiple options to choose from. So weather you are looking for Christian reading material, religious, children's books, fiction, romance......you can find it ALL.....for free if you just know where to look. Happy reading y'all!
Since today is Thursday, I'm considering this my Thankful Thursday post too. I'm so thankful that I have eyes to read, a mind that allows me to imagine, dream and discern what I choose to read and that God has blessed me with a love of reading His word first and foremost. Every morning spending time with Him is what makes everyday blessed. I actually read a little excerpt from my study bible yesterday about making time for reading the bible daily. We all know we should, but we make excuses because we overslept, or we're so busy today with a full schedule of things that must get done.....when in reality, it all boils down to how much do you love Jesus? He loved you enough to die for you. Do you not love Him enough to take just 15 minutes of your busy day (that HE gave you after all!) and devote it to focusing solely on Him and reading His word. I pray that I will always hunger for HIS word. ♥ Happy Thursday!
This is probably my favorite by far.
Both of these first two resources are for Christian/Religious books.
They range from studies, fiction, practical living, young adult, business....the list goes on and on.
I will give BookSneeze a little credit here, they do provide more book options than Blogging for Books. Especially if you prefer to use an e-reader such as a kindle or nook (I use my iPad for these apps). Even though I love the convenience and simplicity of an e-reader, there's still just something about a books with crisp new pages, the smell of the paper and the feel of the cover that nothing can compare to! ;)
They provide a broader range of books and you can search based on publishers, authors, genres and even dates. However they have a more detailed/strict system to adhere to and publishers will choose you to review their books. So it's like a luck of the draw type situation. You may find something but if your profile bio doesn't fit the standard that a publisher or author is looking for then you most likely won't be chosen to review a book. Yeah, cause we wouldn't want to receive a 'bad' review and if we hand-pick our readers we're more likely to get the response and publicity we're looking for to promote our work. ;) lol
This is a link to a blog that shows you resources and ways to receive free books.
Browse books by subject....and trust me there are TONS!!!
This is an e-reader only site. But who cares if they are all FREE!?!
Book worms unite! Join the club and enjoy reading to your little heart's content.
Interesting site and lots of goodies to browse through.
Another great blog post about where to find the things you are looking for in free books!
Just found this one last night so can't tell you all the details but it looks fun!
If you are a B&N junkie with your nook this is a blog link to show you how to join the First Look Book Club and get free reading!
There are so, soooo many resources available for free books if you just know where to look. Hopefully these links will get you off to a great start! If you're still bored and don't have enough to read do a google search (yes, go hunting! Said in my best Elmer Fudd cartoon voice) and see what you can find! Use various search terms and remember " quotations can narrow your search! I think to find some of these resources I just searched for how to find free books to review! These should at least get you through the weekend. ;) Enjoy.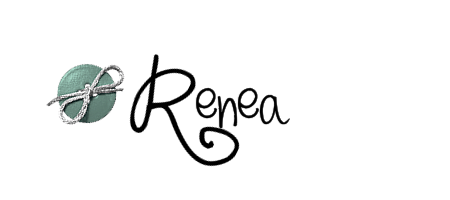 Add caption